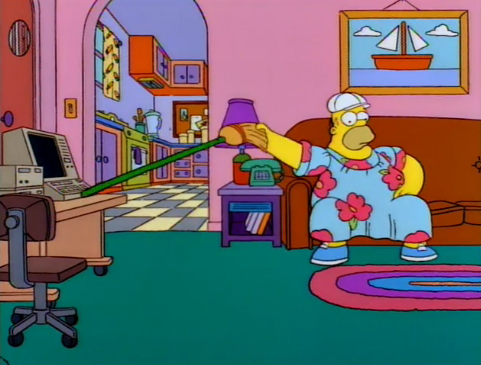 Recently, I read a post on an app that facilitates collaborative brainstorm sessions for remote teams. It takes the principles of an in-person Ideo workshop and turns it into something accessible for employees anywhere to contribute. It's an amazing piece of technology with the buy-in of clients like IBM and Disney.
As the remote workforce grows, many of tech companies are focusing on collaborative tools like cloud, social applications, and advanced conferencing solutions that will drive productivity no matter where employees are based.
At Splendid, we regularly work virtually and make the most of tools like Office 365 to work collaboratively and stay connected. Having previously worked at a traditional organisation that valued having people in the office, I wonder if either is a better way of working. Entrepreneur recently published a post on why "smart" companies are going remote, including reasons such as happier and more productive employees and creating superior long-term business performance.
Regardless of whether going remote is better for business or not, there are some macro trends influencing a shift to remote workers and none of them seem likely to go away.
Millennials desire work-life balance
Once upon a time, there was a generation of people who stayed with one company for decades and was motivated to climb the corporate ladder. Millennials aren't interested in structured hierarchies, but by "communities of mutual interest and passion". Instead of wanting to reach the top at all costs, research found that three out of four Millennials reported that work-life balance drives their career choices. To attract top talent, accommodating a desire for work-life balance through flexibility is essential.
Economic factors
Living close to work has become fiscally challenging for many people. If you live in Sydney, New York, San Francisco – the list goes on – you know what I am talking about. The result is "super-commuters" who buy homes in more affordable suburbs far from city centres – only to spend hours a day on a train or in a car. For employers, even part-time remote workers save money on overhead, including rent, utilities, office supplies, cleaning, and those old biscuits in the kitchen. On the upper end of the scale, IBM, who has been supporting a remote workforce for years, saved $100 million from allowing 42% of its workforce to work remotely. Now that's a lot of biscuits.
Tech that keeps getting better and better
More and more, technology is enabling greater productivity from employees. Cloud and collaboration tools like Office 365, Google Docs, Skype for Business, Yammer, and Slack are enabling employees to work together from anywhere on any device. On top of it, applications and hardware, like Skype for Business, Mural, and the Microsoft Surface Hub, are improving the experience not only of meetings, but as collaborative sessions that would have previously only been held face to face. Now companies can increase the value of these sessions by incorporating skill sets, not matter where team members are placed (so long as some attendees aren't supposed to be asleep at that time in their part of the world).
Globalisation
Whether you're a proponent or not, companies expanding out across countries has resulted in international colleagues working side by side at all hours of the day. When an employee is expected to be on a call at midnight or answer urgent emails at six in the morning, employers need to extend flexibility in return.
An entire generation of workers. The reality that homes and offices aren't getting cheaper. Technology that grows exponentially. Businesses tapping into the benefits of extending into international markets. These are undeniable factors, which organisations cannot ignore if they want to stay competitive. The challenge will be how they support a remote and flexible workforce and encourage productivity.