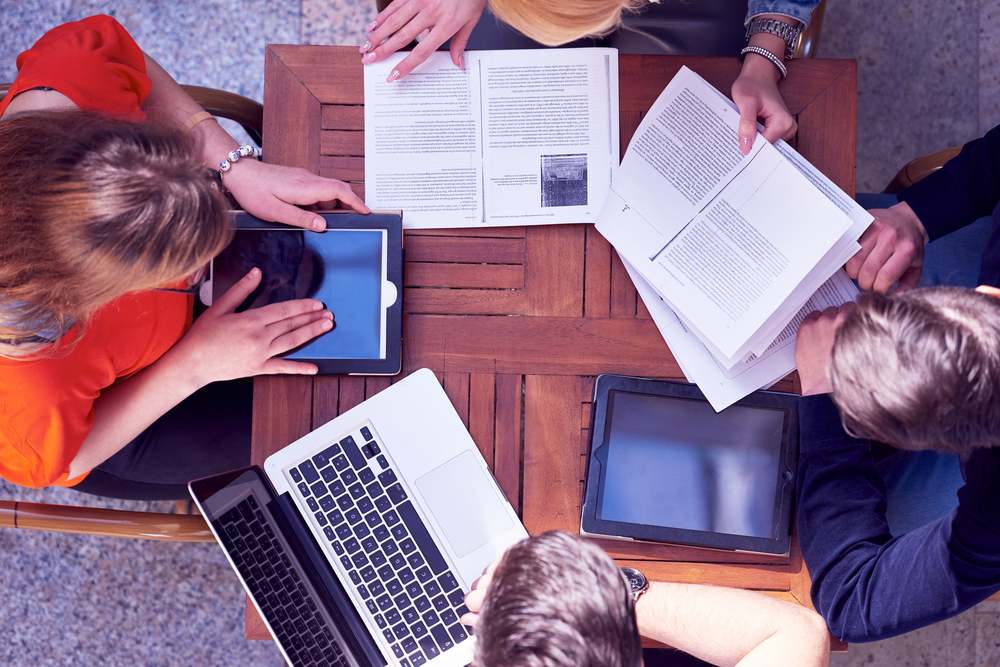 BY TIM SANDS, MANAGING DIRECTOR
Workplace expectations have changed and this is opening up all kinds of conversations about EX.
There aren't many aspects of everyday life untouched by technology. At home, voice recognition and AI aids our daily routines by providing answers to a raft of inane questions (Will I need to wear a jumper today? How long will it take me to drive to the city? What's the difference between a fruit and a vegetable?). When running, wireless headphones drown out the voice telling us to stop. If we're running late, we can order a coffee via an app and collect it on the way. We use facial recognition to open our phones. We book holidays with the help of a bot.
Same goes for the workplace. Regardless of where we work – in an office, lab, mining site, school or aged care facility – technology constantly changes everything: how we chat, share, brainstorm and get stuff done.
Our workplace technology helps us do better work and communicate more. It lets us to work faster and more efficiently…. so we can go home at a decent hour and spend quality time with those we love (binge on Netflix).
But what's interesting – other than the fact that we've all become tech-fiends – is what it's done to our workplace expectations. We expect flawless technology at our fingertips. We want wireless connectivity wherever we are – whether it's the bathroom or the boardroom. We simply won't accept any application that's slow, or an interface that's sub-standard. If a reference paper takes too long to download, we just delete it and find another. If a video call doesn't connect, we find another app for next time. And those only just coming in to the workplace, like the generation formally known as "Z" (or whatever they're calling themselves now) have absolutely zero tolerance for poor digital experiences.
Here's an interesting stat to consider: 82% of employees say that their workplace's technology would influence them in deciding whether or not to take on a new job. This number alone is a great reason for your B2B technology business to start thinking about how you can help your clients improve their workplace technology and deliver better employee experience (or EX)…. not just CX.
So, what is EX and why does it matter so much?
In the dot-com days, selling tech was all about selling the user experience (UX). It was primarily about design and website architecture; about making software interfaces simple, seamless and easy to use.
Then, it's fair to say the tech industry (and ad agencies for that matter) honed-in on customer experience (CX). Both the public and private sector made huge investments in developing more customer-focused systems and processes in an attempt to make more money, make more customers more loyal, or simply just do a better job.
Now, the industry's focus is broadening again – to include employee experience (EX) alongside CX. And for good reason.
Kate Messenger from employee engagement specialists, Meme Partners (a Microsoft Partner) says that right now, Australia is seeing a major shift in organisations becoming more employee-centric, with a realisation that happier employees naturally take better care of customers, and ultimately, shareholders.
"To meet new customer or shareholder demands, businesses need agility, collaboration and entrepreneurial thinking from their people. It's not enough for employees just to turn up; they need to bring their best selves to work," she says.
So what do employees want?
Obviously, the nuances of what employees want – and need – will differ from workplace to workplace and industry to industry. But in our time planning and executing B2B marketing campaigns for a wide range of businesses, we've noticed some common elements…
Perhaps most importantly, and not unsurprisingly, the modern worker wants freedom to work at a time and a place that suits them. It's predicted that by 2020, 50% of the workforce will be mobile. Modern employees want devices and systems that will help them work remotely, from anywhere.
According to recruit firm, Robert Walters, modern workers also want their job to mean something: "Unlike the prototypical clock-punchers of the last century, who were satisfied by merely putting in their time from 9 to 5, the millennial workforce looks for a higher purpose in their work….providing them with meaningful projects inspires them to work hard."
The modern worker needs to feel that they have access to learning and development tools in order to feel valued and respected. According to a recent PWC report, 50% of employees say "opportunities for progression" is the most important thing an organisation can offer.
And lastly, modern employees also need to be able to communicate and seek guidance or feedback from people they work with. Whether it's using an online chat facility, holding a video call with an overseas colleague or sharing documents using a solution such as Microsoft Teams, people want to be able to connect – from anywhere.
And what does this mean for you as a B2B tech business?
It means an opportunity to open up conversations about EX – about identifying their goals and providing modern workplace technology that can enable more rapid communication, flexibility, empowerment and development.
Many of your business customers may simply not be aware of the importance of EX – or why they should be focusing on it. Many may also have taken steps towards enhancing EX, but are forgetting a key piece of the puzzle, such as security or mobility. If you're already selling productivity apps, IoT technology, security solutions or even networking infrastructure, there's a huge opportunity to package this up as part of an employee experience piece.
The stark reality is that modern businesses that don't pay attention to their employees' needs – or provide the tools to enable better ways of working – will very quickly start to fall behind. They need to know what's happening, how it will affect them and what to do about it.
After all, happier employees naturally take better care of customers and, ultimately, shareholders. In fact, according to Forbes, companies with highly engaged employees outperform competitors by a huge 147%.
And as EX isn't going anywhere soon, we believe there's also a huge opportunity to provide businesses with ongoing services related to improving their employees experience.
Want to chat further?
Talk to us about how you can craft an EX-focused campaign to help you sell your business' productivity or collaboration solutions.
Get in touch with Tim to learn more.
1. PWC, Millennials at Work – re-shaping the workplace, [online], accessed 6 December 2018, https://www.pwc.com/gx/en/financial-services/publications/assets/pwc-millenials-at-work.pdf
2. Maximising your ROI from Microsoft 365 Enterprise with Microsoft Surface – A Forrester Consulting Total Economic ImpactTM Study, commissioned by Microsoft, May 2018
3. Microsoft, Employee Experience - a new imperative for workplace transformation, 2018