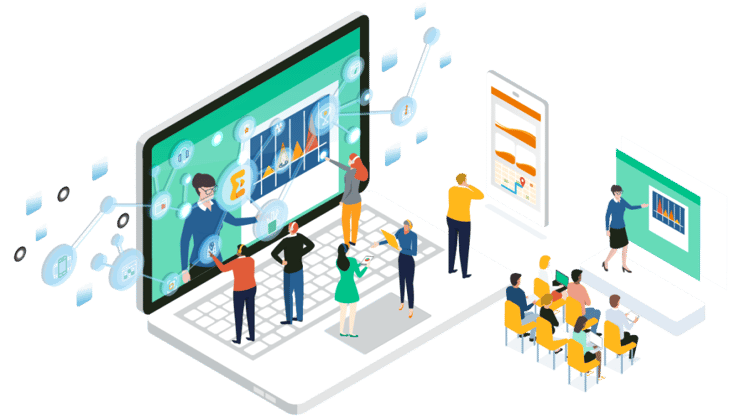 EventMobi 2020, Digital webinar image, EventMobi, <https://www.eventmobi.com/golive-best-virtual-events-platform/>
The last few months have been chaos for event planners and marketers all over the globe. For many, it's been a thoroughly frustrating time and a never-ending spiral of cancellations and postponements.
Gartner is now advising companies to prepare contingency plans for cancelled events, including online delivery for hosts and for exhibitors to shift event budgets to digital channels. Microsoft has just announced that all its conferences will be 100% virtual until the middle of next year. And, in fact, the majority (65%) of the B2B marketing industry plans to reallocate some or most of their live event budgets to online events, such as webinars.
Yet if there's one silver lining to be found in this scenario, it's the growing realisation that virtual events can offer an incredibly easy, cost-effective and powerful way to bring people together. And in many instances, virtual events can actually be a more powerful and succinct way to engage people, particularly in the tech B2B space. Here are five reasons why:
Lower costs and less overheads

Larger attendee numbers

Stronger post

-event engagement

Higher value speakers

Greater geographic reach