Right in the middle of Australia's COVID-19 lockdown, Bella Baird joined Splendid Suggestions as an account executive, working across both our strategy and client services teams. According to Bella, the remote 'onboarding' experience has actually been very positive and surprisingly easy.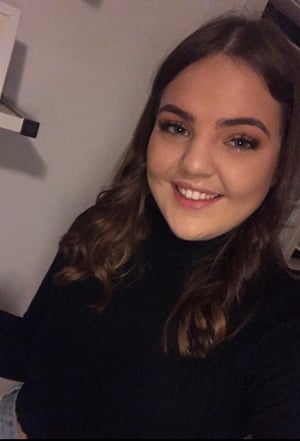 This is your first job out of university. Why Splendid?
In a nutshell, the last couple of months have been crazy, completely unpredictable and full of foreign experiences. After finishing uni seven months ago, I thought to myself… what next? I had just turned 21, finished my Bachelor of Communications and literally had no idea where life would take me. Fortunately, in my final year, I developed a great connection with a tutor who is a long-term friend of Splendid's Strategy Director, Mel Johnstone. He knew Splendid wanted to hire a post-graduate, and he put me in touch. With no experience, but bursting with enthusiasm and a desire to learn, I connected with Mel. She got me started with a research task focused around building the digital skills of students in K-12 education.
And then the pandemic hit. What happened next?
When the pandemic hit, I was anxious that Splendid wouldn't want to hire me during this difficult and unprecedented time. But I was wrong. Splendid offered me contracted jobs to assist the team, which I did for two months until they offered me a full-time position. So I have now been part of the Splendid team for two months and have had some invaluable experiences that have really kickstarted my career in marketing.
Was it strange starting a job in such a remote way?
To be honest, not at all. I already knew that Splendid operated with a virtual model and that everyone in the team worked from home anyway, so the pandemic-enforced 'iso' didn't really change things in that regard. We did have to postpone a face-to-face team lunch that was previously booked in, where I would have met the team in person, but I've seen them all regularly on video calls so feel I am getting to know everyone.
What's a typical day like at Splendid?
During my time contracting with Splendid I have been working on major client pitches, talking directly with important clients and learning about all sorts of topics and conversations I didn't even know existed.
One of my most treasured experiences at Splendid has been the ongoing direct support and access to senior leaders daily – some of my friends in similar roles haven't even had the opportunity to meet their seniors, or better yet, even know their names. I greatly value this opportunity as it is clear how rare it is to have support like this in such a fresh and junior position.
Why did you choose tech B2B marketing?
When I finished my degree, I had no idea what kind of marketing field I wanted to pursue. I initially thought maybe B2C marketing was my call as it is super relevant to the world I live in. But in these short and eventful couple of months, I have landed in a virtual environment with tech solutions that are booming and I have seen that B2B is more relevant than ever. I have had nothing to worry about, and have hit the ground running. To be in the position I am now, at 21 years of age and seven months out of uni, I feel like I am one of the luckiest postgraduates alive, especially considering the current unpredictable coronavirus climate.
So

you're enjoying your time at Splendid?
To say the least, I truly never envisioned my post uni journey to kick off like this, and in the short amount of time that is has. But I have never felt so welcomed and well supported in such an unfamiliar and daunting time. While I believe I have already learnt so much in my time at Splendid, I know this is only the beginning and I can't wait to see where I will land in the future.
If you want to say hello to Bella, you can reach out at bella@splendidsuggestions.com