Right before the world descended into pandemic-induced lockdown, Splendid welcomed Jen Greatrex to our team as our new head of Client Service. Now that the dust is settling a little, we thought it time we gave her a proper introduction.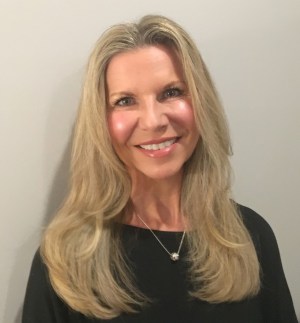 You joined the Splendid team just as the world was heading into COVID-19 chaos. This must have been a very strange way to start a new job?
Yes and no. Splendid operates with a virtual model anyway, and the team has been working from home since the outset, so the pandemic didn't impact the business in that way. For me it was really about learning the way Splendid works in terms of meetings, working groups, filing, and overall communication flow. The thing that made it easier was the fact that remote working is Splendid's modus operandi.  They weren't scrambling during this time - they were already sorted, and I needed to simply slot in.
What was interesting were the discussions we were having with our clients about how they were responding, pivoting and coping. Given our clients are all tech leaders, they were finding the shift simple from a tech perspective, but many team members in large organisations found the cultural or interpersonal impact harder. That said, most of them also acknowledged that flexible working has been on their corporate agendas for some time now. Again, this made their transition easier than for some in industries/companies that haven't embraced flexible, remote, or agile working environments - or for manufacturing and production type industries where I'm sure the conversations of robotic technology and processes have probably come to the fore… but that's a whole other conversation.
You have two school-age kids at home. What was it like juggling 'home schooling' with the demands of a new role?
Oh, we had a few 'moments'.  The juggle was intense and in any new role you want to start out of the gate strong. But knowing that most every other parent was in the same boat with regards to coping during the pandemic was a little reassuring.
Something that's been quite nice about clients/team members all having calls from the comfort of home is that it levelled us all.  No-one minded if interrupted by a child on a video call.  And I think it helped build relationships faster - being able to see people in their 'real life' is really lovely.
But there's no doubt that the fact Splendid is so well set up for virtual working made it easier in many ways.  I was able to really get going with everything straight away.
Looks like many Australians will continue to work remotely for some time. What are your top tips for making it work?
All the experts say to definitely have dedicated space/office. I do have a spare room that I could use as my office, but I find I'm happier to work at the kitchen table. It's right by the back patio door - so depending on the weather, I can work inside/outside. Also, I'm close to the coffee maker!  I set up and close down my "space" every morning and afternoon (or at least that's the goal!).
I definitely try to set boundaries as to when work starts and stops - I try to carve out time in the morning for exercise (usually taking the dog for a jog) and for a bit of quiet time with my morning coffee. Then at the end of the day I try to properly shut down - as long as things are tracking, I won't stay connected to emails etc. post 5.30pm. Note my use of the word 'try'!  It's sometimes easier said than done. But for the most part, I'm pretty good at making sure that work time is work time, and then family time is family time.
Connecting with people is also essential! Working remotely definitely doesn't have to mean feeling isolated. I try to pick up the phone and chat through things rather than operating in a bubble! Splendid is great in this regard. We had a team meeting just last week where Mark Ryan, our Chairman, dressed like he was an extra in Saturday Night Fever and Tim Sands, our Managing Director, gave everyone an Uber Eats voucher to order lunch during our call. So as well as discussing the state of our businesses, we were all able to compare our local food delivery options!
What are you enjoying about Splendid/why did you join the team?
My career has really been centered around B2B tech advertising and marketing - and usually there are one or two of those kinds of accounts in a typical agency. The thing that I love about Splendid is its complete dedication to and focus on the B2B tech category. The clients that Splendid works with everyday are changing the world for the better with the technology they bring to market - I really love being a part of that.
Another big plus in working at Splendid is their people. Tim and I worked together for a bit at Ogilvy and I always knew he was a good operator. But I am so impressed with the organisation and the offering he's built at Splendid.  Both within our team, and within our client network, there are people I've worked with in the past and I'm excited to have the opportunity to work with them again.
What are you most excited about doing at Splendid?
Already I'm working on some amazing projects with our key clients - there's really so much going on and I look forward to helping the business, grow and expand.  I also love seeing my clients succeed and drive a great outcome for their businesses.
Feel free to say 'hi' to Jen at jennifer@splendidsuggestions.com