We were beyond excited to find out that our talented Strategy Director, Mel Johnstone, had been selected as a finalist for the B&T Women in Media awards for 2019. In the lead-up to the awards being announced, we thought we'd do a quick Q&A with Mel and share some of her thoughts about her role at Splendid, Australia's B2B tech marketing sector, and where she thinks the industry is headed.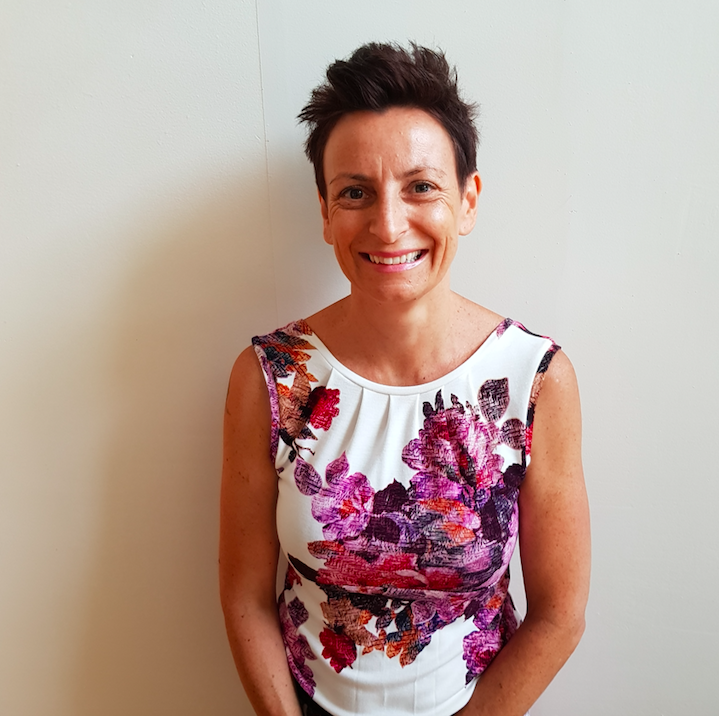 Q:

How did you find yourself working in B2B tech marketing?
A: I've been working in the marketing / advertising sector for over two decades (showing my age now!) and have held a range of roles including Marketing Manager, Account Director and Strategist. I also ran my own consulting business for 16 years which gave me some fantastic insights into a whole raft of marketing and business challenges across a broad range of industries. It was during this time that Tim Sands (Managing Director at Splendid), who I had met previously at Ogilvy, reached out to see if I had capacity to support their then Strategy Director in an ad-hoc capacity, as Splendid was experiencing fast growth.
I was keen to help, and found myself thrown into the deep end of tech-talk and acronyms. I have to say I initially felt out of my comfort zone, but soon got a taste for the industry and where things were heading, as well as for all the progressive technologies and inspiring tech leaders driving the innovations.
I was really excited and inspired about how much I was learning again, and the types of projects we were engaged on, so when Tim asked me to join Splendid on a more permanent basis, I jumped at the opportunity to close my own business and become a full-time employee.
Q:

What do you most enjoy about working at Splendid?
A: There's lots of things I love about Splendid. One is our incredible (and really nice!) clients such as Microsoft, Intel and the hundreds of managed service providers who entrust us to steer some really interesting projects, from strategic marketing campaigns right through to more meaty business challenges. I love learning, so the more success we see in the applications of our thinking across a broader range of problems, the deeper our expertise, and the more value we can add.
Another great aspect is that it's a virtual agency, so we're really empowered with the autonomy we need to do our best work.
In addition to this, I love the Splendid team - a great mix of fun, highly experienced professionals, without the egos that I have seen at many other agencies. And it's a really supportive team, which was definitely something I was missing working in my own consultancy for so many years (although I didn't realise it at the time!).
Q:

Do you feel

the virtual model

gives

you a good work-life balance?
A: Yes, it's amazing and a source of envy amongst many of my friends.
I'm a bit of an introvert, so as much as I love meeting with our clients, I do my best thinking when I'm in a quiet place, with some solid time to lose myself in the strategic challenge without distractions—except for those from my cheeky greyhound, which get me every time!
As a mum of two young boys, I really cherish the ability to balance a middle-of-the-day school assembly appearance with a busy work schedule, so the efficiency around how we work is really important. We have both internal and client meetings daily using Microsoft Teams – but we only meet for as long as we need to—no meetings for meeting's sake.
I have so many conversations with mums at school who are really stressed by their constant juggle, and I know how lucky I am to be able to do the work I love, with industry-leading clients, on really interesting projects, with the support of a great team.
Q:

What have you been focused on at Splendid lately?
A: One of the key things I've been really focusing on is the buyer journey—helping our clients shift their focus away from individual personas to identifying, connecting and influencing an entire stakeholder group, and empowering the key profiles within this group with what they need to drive awareness and support internally. This has proven to lead to higher quality deals and strategic relationships that go much deeper than from a one-off sale.
Another priority is addressing a key bug-bear of mine, which is the lack of measurability, insight and optimisation tactics within our industry. This is where consumer marketing is way out ahead. I've been determined to try and solve this for clients with an appetite, so I have been leading the development and roll-out of Damascus: Splendid's robust, proprietary tool that helps our clients to accurately forecast their campaigns, track results, and optimise customer engagement and commercial impact over time. This no longer needs to be a gap in our clients' B2B marketing capabilities. Our approach and application has proven to improve ROI, as we work to continuously build upon insights and success across a program of work, rather than start from scratch with individual campaigns each time.
Q:

What about

Splendid's

CMO Advisory service

?
A: Over and above the campaign strategies we do, we have major global IT vendors looking to Splendid to guide them on their strategic business challenges– as part of our CMO Advisory service.
This includes opportunities like helping them to expand their partner ecosystem in the APAC region, helping them to secure more funding from HQ, doing deep competitor audits to help articulate their unique selling propositions in ways that connects with their customer need, connecting vendors and partners that haven't traditionally worked together before, and building a change management program to improve the relationship between senior operations and marketing teams.
We love these kind of long-term business challenges that have the potential to deliver significant value to our clients, across multiple levels.
Q:

Where

are

you hoping to take your role in the future?
A: Looking towards the future, I'm working to grow Splendid's strategic arm and CMO Advisory capability – we're looking for some young, smart, talent that we can mentor in the Splendid way.
I'm also keen to help our directors, Tim and Mark, to grow Splendid's global offering, into regions like the UK, and APAC so we can make even more of an impact for our enterprise clients.
Finally, I want Splendid to be recognised as the IT industry's 'go-to' for both strategic marketing and business-related challenges. We've had feedback that our strategic value is up there with the likes of the big consultancies, so we want to really build awareness that we have the experience and successful track record to add a lot of value, without the hefty price-tag that is synonymous with a global consultancy brand.
Q:

What changes are you seeing the industry?
A: Over the last three years I have seen an amazing shift in our industry from solution-orientated approaches to a firm interest in being as customer centric as possible.
For large, complex vendors navigating this shift can be challenging, but we're seeing a genuine commitment to delivering connected customer experiences that offer value-based outcomes for the customer, rather than just a 'won-and-done' approach. To further support this, with some of the clients we work with, their sales incentives have even changed to reflect value-based indicators, rather than hard-core sales targets.
Finally, we're also seeing that the environment for tech sellers is becoming increasingly complex and competitive. End customers are now doing extensive online research around their needs and possible solutions, way before they are ready to engage in sales conversations. As such, it's becoming vital that we understand the market in detail, and help our clients get involved in the sales cycle as early as possible. This means articulating a unique value proposition that aligns with the target audience's stakeholder and business needs, and which sparks enough interest to get our clients into the sales conversation earlier. By doing so, we are able to make a huge difference to their customer acquisition and retention strategies– and needless to say, their revenue, profitability and market share.