As was announced in AdNews this week, we're thrilled to welcome Jennifer Greatrex (Jen) to our business as head of client services.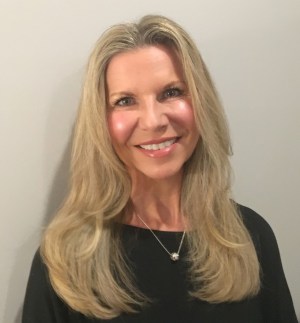 Jen has more than 15 years' experience as a senior B2B technology strategy and marketing executive.
Before joining Splendid, Jen held a range of senior agency positions in Australia and the USA, including group account director at Ogilvy Australia for four years where she headed up B2B-focused projects for Optus Enterprise, Scentre Group and SAI Global.
Prior to this she spent several years working with IBM and other technology businesses.
"As well as being able to 'talk tech' with our IT customers, Jen is a highly skilled strategist, exceptional client manager and a lot of fun to work with," says our Managing Director, Tim Sands.
"Her depth of experience further bolsters Splendid's expertise in B2B tech and strengthens our position as one of APAC's leading B2B tech agencies."
Jen says this new role offers an ideal opportunity to combine her love of technology marketing with a modern way of working.
"The COVID-19 situation has really highlighted how essential technology has become in our personal and professional lives. It's not just a convenience or a nice to have any more," she says.
"The team at Splendid have been 'working from home' since they first opened, with their virtual model proving the flexibility and efficiency that innovative technologies can provide. It's an exciting time to be here."
Jen will be focused on building Splendid's relationships with new and existing customers across the APAC region.